Kavya Trehan's newest single, Underscore, is an exploration on the nature of creative expression, love, and self-containment. Released in September of this year, the indie synth-pop track from the multi-talented Trehan, who also sings for MOSKO, breaks even with a series of other endeavours by Trehan over the last few years, including her track recorded with Nucleya and her extensive touring and performance with MOSKO. Trehan is also known for her fascinating fashion endeavours, having appeared in numerous art and fashion magazines, such as Verve and Platform.
The idea of art for the sake of art, in the sense of Dorian Gray, and art as mirroring life- the two not being strictly separate,  appears to be a recurring theme for Trehan, in her numerous creative endeavours, fashion or music, as well as in her newest single.
Underscore maintains a delicious ambiguity. The song opens with a hypnotic synth refrain that hooks the listener in the very beginning, following through the rest of the song, and slowly morphing into a higher treble that almost sounds like its about to break, before it is smoothed over by a wave of chords and the beginning of Trehan's lovely alto. The single is certainly well constructed, complex, even, in its languorous synth progress that nevertheless moves towards something decisive. An element unnoticable at first, but more evident with some more time is its rich percussive base , playing with different, funky registers of percussive beats and the bass. What remains central, and is then added to, is the first synth refrain we hear in the beginning of the song.
Lyrically, the ambiguity is sustained by how a variety of themes can be encompassed within the song, which is sparsely worded. The song could well be about a failing relationship, or even, if considered in companionship with the video, about the idea of creative inspiration, and its evasive, temporary, nearly-always-slipping nature. In numerous points in the video, we see Trehan's sensory voice cascading over her creative pursuits- she draws, and while her attention slips, the balloon flies away. Similarly, she bends down to tie her shoelace, only to have the balloon flutter away once again.  The balloon here could be a metaphor for a variety of things- it could be the idea of artistic stamina- persisting with an artistic pursuit long enough for its own sake. It could also be the idea of inspiration- evasive, easily lost, requiring a chase.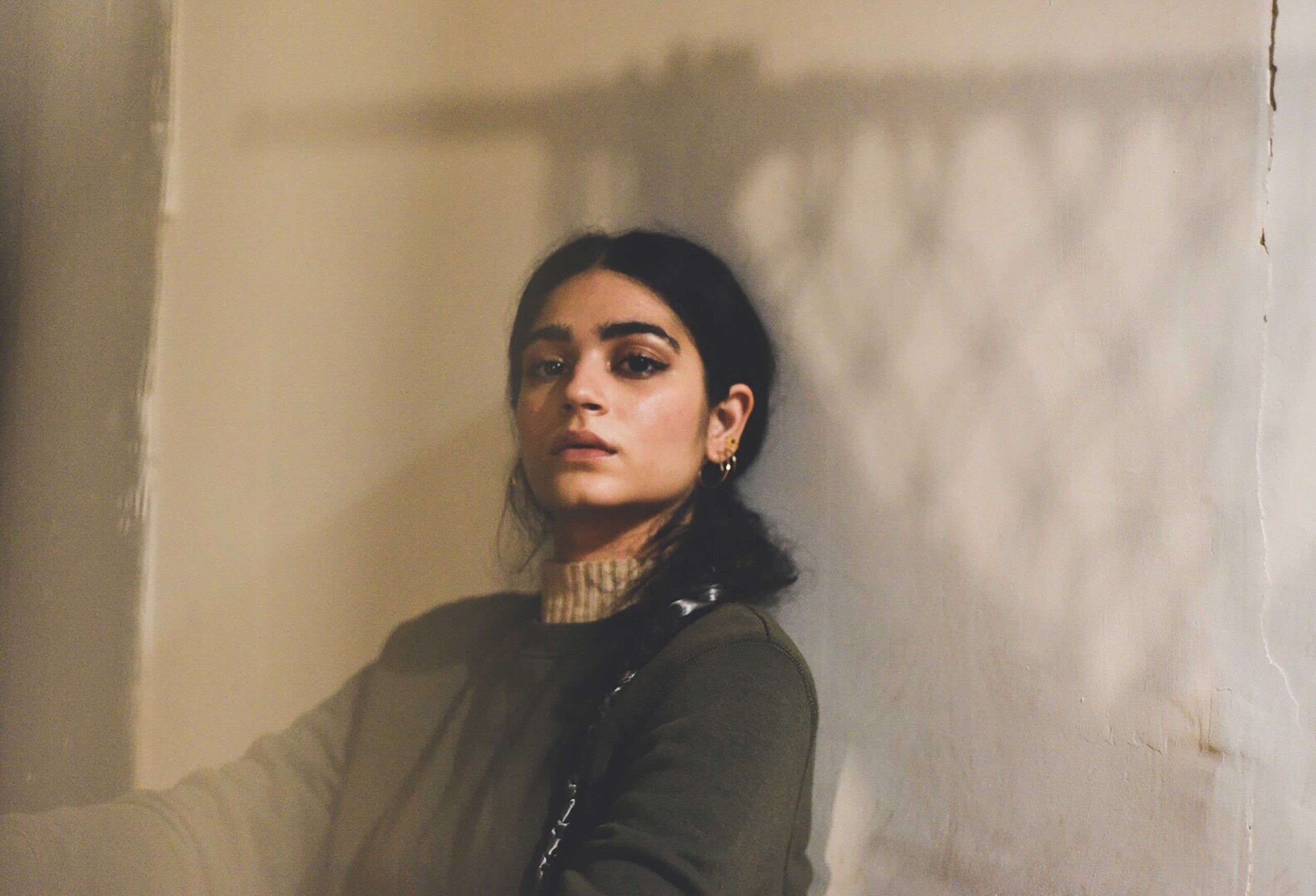 Beautifully rendered by Shawn Thomas, in Los Angeles we see pastelized landscapes with a pastelized Trehan in the quest of this  balloon.
Even as the lyrics do not betray much, there is something about Underscore that sustains the air of the strangely atmospheric. The last scene, in which we see Trehan release the balloon into the air over a landscape of modern buildings overlooking dusk, is something reminiscent of a Studio Ghibli production, or a slice-of-life anime, perhaps Welcome to the NHK. And this is a feeling that remains constant throughout Trehan's debut single- the idea of beauty for the sake of itself, and the aestheticization of the artistic process. While she skips along and bends to tie her shoelace, a cup is upturned, but yet beautifully retains the water within it- perhaps an allusion to the idea of a glass half full. In any case, the affect and effect of this points precisely to the meandering yet beautiful nature of this debut single. The pastelization adds to this effect, adding something more ambiguous than perhaps 'happiness', but more full than a definite categorization into darker emotions. Perhaps a meandering creativity fits the bill, but yet again even moving into a strict definition into what the song is 'about' keeps one from appreciating it.
There is something about Underscore, then, that makes it more ambiguous than difficult. Musically, it is a stunning debut, revealing a mature and practiced hand in the mixing of beats, and in its understanding of how the bass melds with the percussive, and the synth. The video by Thomas,(who has worked previously with artists such as Divine, Rajakumari as well as brands such as Adidas) only adds to this in its emphasis on the meandering, yet fruitful meandering of the isolated it follows through various landscapes.
Underscore, in its visual and auditory aspects, therefore, highlights an imaginative debut from an artist  we look forward to hearing more from, in her various endeavours- be they in fashion, film or music.
Text by Anandita Thakur.
Photos by Pritiza Barua.