Electrophazz is an 8 piece band from France, bringing their distinctive blend of soul, jazz and hip-hop with a unique take on Neo Soul, stemming from African – American culture with a twist of French glamour. The Curator Mag catches up with them prior to their India Tour.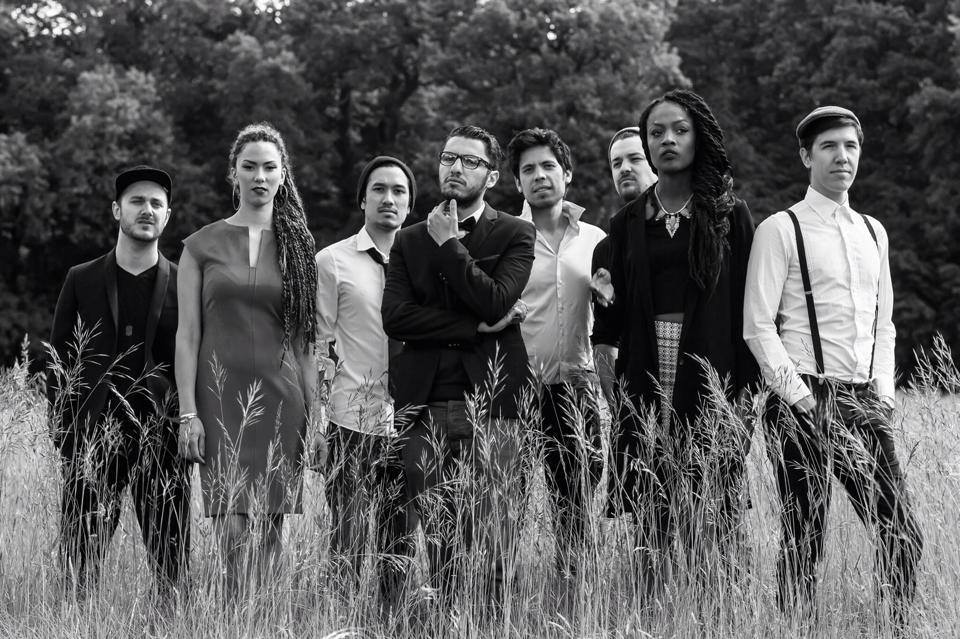 What inspired you to get into this particular industry?
Passion. Only passion for music and the fact that in this job you can share a lot of great vibes and emotions for people. It's a way that makes us grow in our lives.
What's the kind of message that you're trying to deliver to your audience through your music?
We bring some human subjects in our lyrics sometimes lightly, sometimes with deep metaphores. I think we put forward a sort of ,Hope, with our music. Jazz, Soul, Hip-hop defend among others Freedom, Love, and hope.
What other interests do you have or things you do when you're not making music/playing at festivals?
We rehearse a lot, we create, we try to find new tracks playing, jamming a lot together in our studio room like in music laboratory.
How do you feel about music scene in India? how is it different from rest of the world?
It's our first time in India and to be honest, we are at the moment at Munich's airport!! So we will see, but we are very excited to discover this country and music scene in India.
Any advice for aspiring musicians?
Believe in you, in your inner music and as we say in our tracks "The Stars":
​​"Will my stars align ? I don't know.
I keep my dreams alive, I won't fold !
And if the curtain falls, I'll be okay ;
For as long as in your hearts,
 In Association with The Humming Tree, Bangalore.