Adriana Boto is

 

a photographer. In 2011, she moved from the south of Portugal, where she was born, to Lisbon to complete her photography studies. She completed her professional photography degree at ETIC Lisboa, an image, and communication school and has since lived in Paris.
Read through to know about her processes, inspiration, and her decisions to migrate from Portugal to France, to survive as an artist.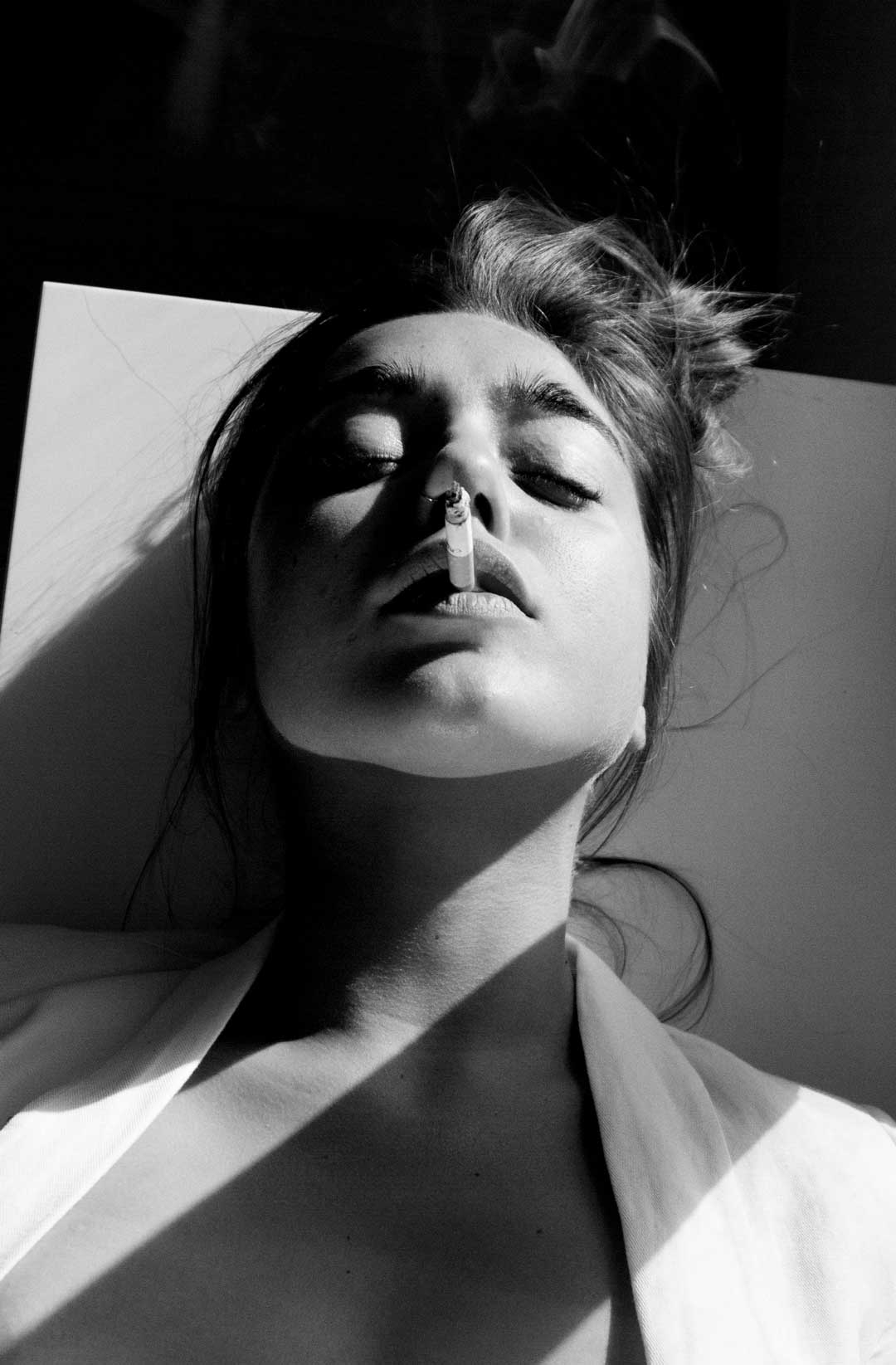 We can tell from your Instagram account that you're based out of France, how is the art culture there and how is it different from rest of the world?
I moved from Portugal to France exactly to get more close to art and find work in areas of my interest. Portugal has an incredible artistic culture, from music, plastic arts, painting, literature and even architecture but unfortunately getting to live on art in my country is very difficult.
In my opinion, in order for the art market to evolve, the country itself must be the first to help the artists, funding them so that they can make themselves known and above all encourage the public to visit and buy, but this is everything that gets complicated when the country suffers from economic problems, the art passes to the last place in list of purchases.
Being an artist is a risky profession for many because it does not give a fixed salary at the end of the month and for that very fact, of being so insecure, makes many excellent artists give up their vocation and live their lives through other professions more stable to support them and their families financially.
Even though I live in France, I still feel this insecurity. The difference here in France is that art is more valued because the country has more money, people are more inclined to visit, to create artistic events and there is more buying power on the part of the public.
What are your inspirations? We'd like to know how do you come up with these art pieces and how much time you spend in creating these artworks?
My big inspiration is the person that I am shooting. My work is very focused on the nude and female portraits.
Light, posture, and momentum are some of the very important elements that I like to portray in a natural and spontaneous way.
More importantly, it is the power to express a personality and natural beauty of the woman portrayed. 
The moment happens when the light meets the skin… and there it is coming to life a beautiful and strongest personality.
I do not program my shoots a lot because most of the time I do not know the scenario where I'm going to shoot, I usually give the choice of scenery to the person I'm going to shoot and I'll meet her there on the day of the shoot so the light and scenery are mostly  a surprise for me.
As soon as I arrive at the shoot location, I adjust myself to the conditions of light and let the creativity flow.
Travel photography is also something that makes a lot of my life, being able to portray something new, the unknown, a new culture. One of the most remarkable journeys was to India, each corner of each of every city is a source of inspiration.
With changing times, do you think people have been forgetting the real essence of art and focusing simply on the monetary aspect of creating art and selling it? How do you think things have changed for artists around the world in past few years?
Being an artist has always been and will always be complicated when it comes to making money from art itself. I do not know how it was years ago but I can give my opinion through an example of one of my experiences that I acquired through some of the exhibitions I did.
The exhibition where I had more publicity was in the hall of the photo, "Salon de la Photo" of Paris, thousands of people passed and appreciated, but the sales were still quite modest, sometimes because they found it very expensive and chose only to appreciate rather than to take a piece home.
Many other artists who exhibited in the same hall shared the same opinion.
People like to enjoy and even talk directly to the artist but this does not always result in a sale. Although technology has given access to art more easily through the internet and our daily life is full of art that we can appreciate through a simple mobile phone, I think even this will not change the value of a work exposed in a gallery.