Monica Loya is a visual artist currently living in Mexico City. Monica's artworks are a reflection of everything she experiences and comes across on a daily basis.
She talks to us about art, her inspiration, and the current art scene in Mexico.
We'd like to know a little bit about you, about your education, and your current interests.
I'm Monica Loya, I'm a freelance illustrator and artist currently living in Mexico City, I have a bachelors degree on Visual arts, but I could say that many of the techniques that I've learned have been self-taught. My current interests are watercolor painting, acrylic painting, the mural art and I really enjoy illustrating books.
As you mentioned you're based out of Mexico City, we would like to know how popular is the art culture there and how is it different from rest of the world?
I think that the art culture in Mexico has recently started growing, and its growing faster. Every day there are more people who are choosing to be artists and are trying to earn a livelihood from this. Mexicans have become more interested in art and have started to support contemporary artists for not more than 5 years ago. Maybe unlike rest of the world people here have very recently developed interest in visual art and contemporary art.
With changing times, do you think people have been forgetting the real essence of art and focusing simply on the monetary aspect of creating art and selling it? How do you thinks have changed for artists around the world in past few years?
As artists, we had to adapt to the capitalist system, although it's very sad to say it, but its true. Earlier people used to look at contemporary art and stay very confused. In past few years, people have realized that at some point of time they need to have a positive opinion about contemporary art
I think everyone, even artists need to be aware of the fact that nothing comes for free and to get where you want to be, one must not let brands or agencies
Can you mention about people/things that inspire you? 
I usually get inspired by emotions and feelings, I like when the viewer feels something or remembers a person from the past. Anything that reminds about where you were and where you are right now, inspires me.
I am also inspired by feminist art, poetry, I am very inspired by my artist friends, not only illustrators or painters but also poets or musicians.
We'd like to know how do you come up with these art pieces and how much time you spend on creating them?
Well, it depends on the size of artwork I am creating. Sometimes it takes me only a day to create an art piece, while sometimes it can take me weeks. It's like finding a balance. A balance between time, how much time I must spend on coming up with the idea, how much time do I have to give in to create an art piece.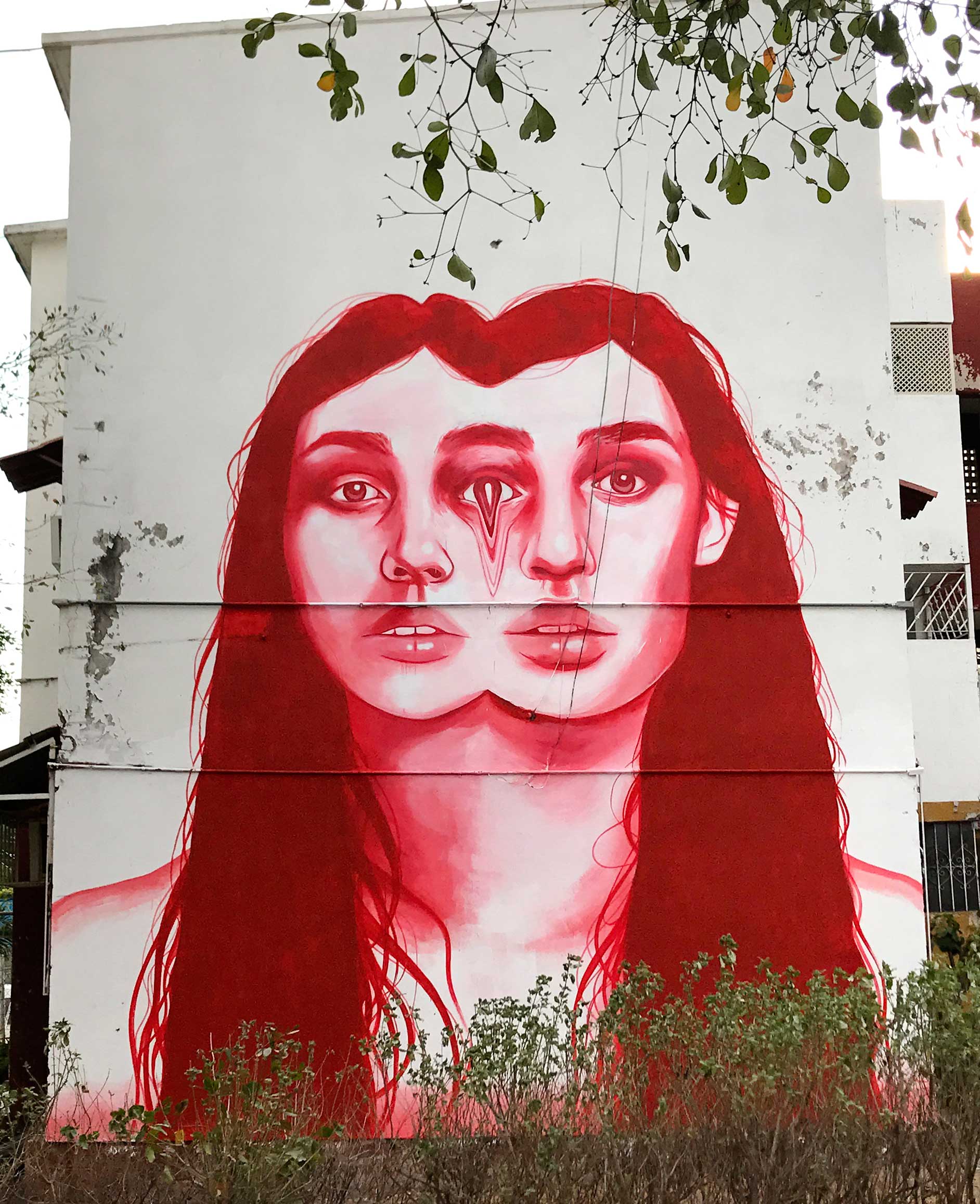 All photos by Monica Loya.