Art galleries have been created to bring art to people and have been sincerely serving this purpose for long. In June 2020, Jennifer Ellis and Benni Allan launched AORA and took this idea a step further by creating a virtual platform for lovers of art, architecture, and creativity in general. A space that is accessible to anyone anywhere in the world so long as they have an internet connection and comprises a virtual gallery, members community, and curated shop, the whole aiming to instill a sense of calm, wellbeing, and discovery.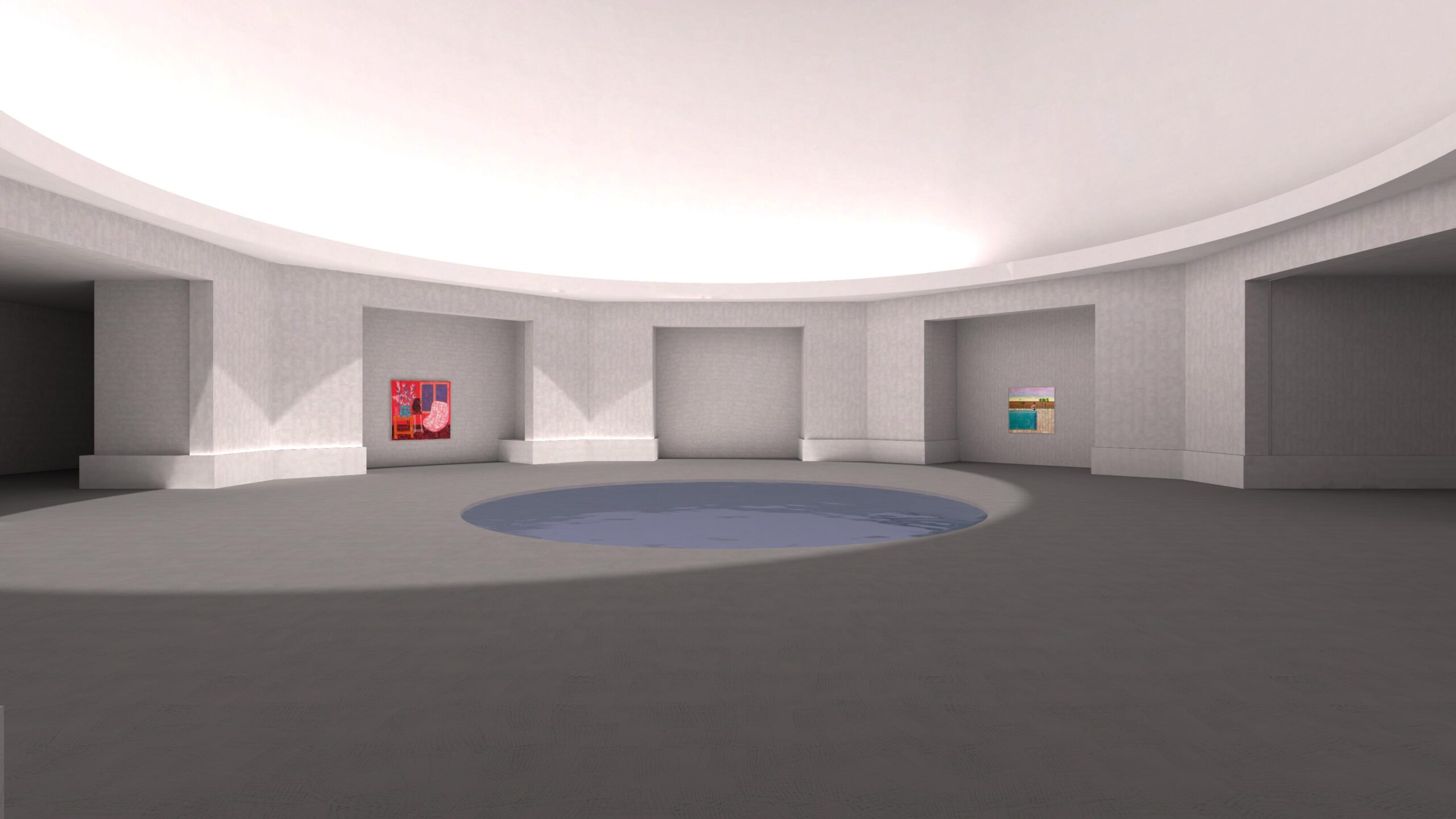 The idea behind AORA germinated in 2017 during a hospital visit when Jenn, a gallerist and curator, noticed that art pieces were hung in the hospital corridors but were absent from the hospital rooms. Concerned that patients did not have access to art when they were in their actual hospital beds, Jenn considered how to bring art to people who were immobile. She dived into understanding how art can be a soothing and healing medium for people and dug deeper into the scientific relationship between art and healing. AORA thus becoming a gateway for the inclusiveness of people with disability and illness. The question remained, though: how does one bring art to people with reduced mobility? The answer seemed to be virtual reality. But in itself, new technology was not enough: there was a need to build in the digital world with soul. Jenn thus hung on to the idea and approached dear friend and serial collaborator Benni, a renowned architect, who came on board as a co-founder in 2019. Rather than mimic reality, Benni designed from scratch the incredible architecture of AORA's virtual universe. He gave it a more meaningful structure and helped in materializing the concept by creating the design of the gallery space and the website, in turn. As such the core of AORA was born: an innovative virtual gallery, open to all, with rotating curated exhibitions that combines art from all over the world with distinct pieces of new music. A space that breathes life and color into the flat screen world.
Inspired by the Greek concept of an 'agora' – an open space for the public to organize assemblies and markets – AORA lives up to the promises it holds. In the wake of the COVID-19 pandemic, AORA has turned out to be a blessing for the art world and will continue to cater to audiences in the future. The innovation of a virtual space that allows the mixing and flourishing of artists in times of the pandemic is one of the most beautiful things that one could ask for. AORA does not only cater a door to door service to viewers but also uses a globalized approach to make the world a smaller place through a mass reach for art. AORA stems from the idea of inclusion of others and is one step closer to giving more creative space to artists who cannot always find audiences for their art or secure an art show with concrete art galleries. The three halls of AORA are curated by Jenn, with the works of artists from all over the globe. Each show includes artists who have established themselves as well as artists who are emerging and finding their grounding in the world of art. The series of exhibitions caters to all kinds of viewers and tastes covering time periods starting with ancient and leading up to Modern and Contemporary art. They not only salute artists but also support international galleries and composers around the globe. The visual art is accompanied by a piece of music in each hall by new composers creating an overall healing environment for people so they feel they're in a safe space for self-reflection, meditation, and discovery.
AORA caters to four crucial needs through virtual reality. It provides access to art, architecture and music from around the world. Jenn and Benni are adamant to create an inclusive market space virtually that can bridge the gap of recent declines in art sales as art galleries and fairs became inaccessible because of COVID-19. They believe that art can be a medium of healing for the world and hope to extend to hospitals and prisons, as well as a global audience. Additionally, AORA provides a digital members club to build a sense of community by bringing together the worlds of architecture, art, food, wellbeing, and more, together.
In a world of extreme distress, AORA slows downtime. It asks us to stop and give ourselves a chance to heal and reconnect with our inner light by bringing all kinds of artistic wonders together and open all our senses to a soothing reality of being.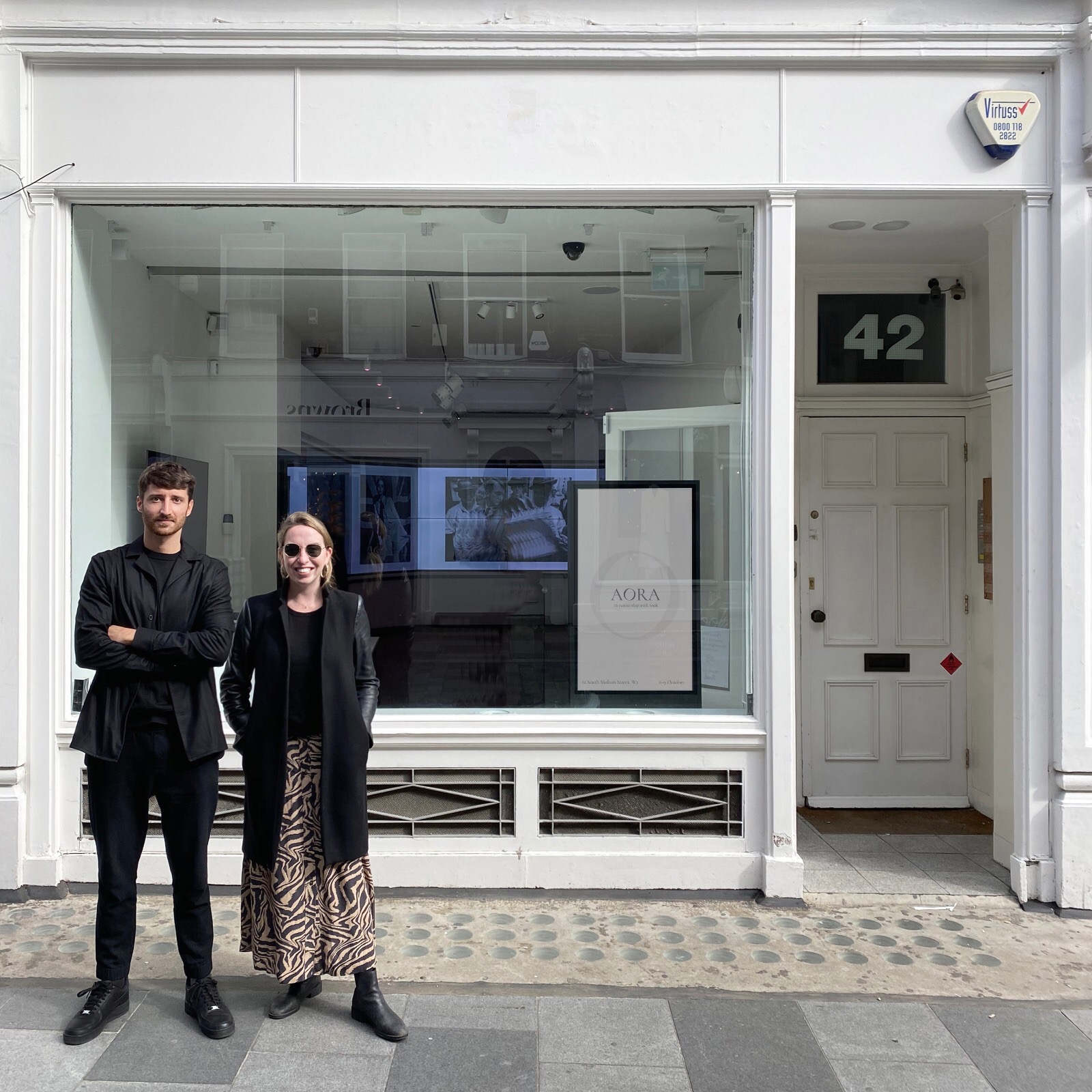 You can visit their ongoing exhibition by clicking here.
All Images by Aora.
Artworks Curated by Aora.
Story curated by Shrey Sethi.